JD Recovery Services, Donegal.
Providing a Towing Service for All Vehicle Types Day or Night
We offer 24-hour assistance, 365 days a year. Our average response time is around 60 minutes based throughout the country and we have a very good knowledge of the roads country-wide.
We understand that being stranded on the side of the road can be a hassle and dangerous so our towing operatives are always on time and dependable. In addition to our towing services, we also handle jump-starts and fuel delivery for your convenience. If you have a vehicle in any location, we'll come to you and tow your vehicle locally or long distance.
All operatives are fully trained by IVR.
Benefits of IVR?
The Institute of Vehicle Recovery provides friendly, smart and helpful staff who are fully trained to Institute of Vehicle Recovery. The IVR stands to train and maintain the highest standards demanded by the industry.
Why Use J.D Recovery Services?
It's fast and it's efficient.

Road service operatives are fully qualified by IVR and very experienced.

We guarantee a response within 60 minutes.

We repair approximately 90% of all vehicles attended at the roadside.

Good Customer Services team.

24 hour call centre.
We are Agents for most of the major Motoring Organisations which we formed close relationships and have on going recovery contracts with the following institutions:
| | | |
| --- | --- | --- |
| RAC | Axa Assistance | AA Breakdown |
| Ireland Assist | Mondial Assistance | Euro Assist |
Vehicle Transportation:
We have a fleet of 5 tilt and slide recovery vehicles and two roadside service vans. We are capable of dealing with any type of recovery, redelivery or storage of your vehicle.
Our vehicles are all inspected and PAS 43 approved. Fully fitted services vans operated by trained staff provide a first class breakdown service.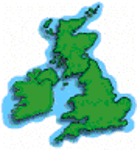 We can transport your mobilised vehicle back to England or near Europe at your request and convenience.
We cover emergency rescue and roadside assistance as well. In the event of a breakdown or accident, many sites listed can offer support or repair for all types of vehicles throughout the country.
What is PAS 43?
PAS 43 is the specification as published by the British Standard Institution and sponsored by Government, the Police Service, motoring services organisations and the motoring industry. It aims to improve the safety of breakdown and recovery operator's, their employees and customers in breakdown and recovery situations.
Locations:
We're situated 7 miles from Letterkenny, with an large outdoor area with secure and safe storage for your vehicles, and also in Donegal Town.
Storage:
Our secure yards are all protected by monitored 24 hour CCTV. In addition, our high staffing levels mean that there's always someone on duty during our opening hours. We also have a security guard on 24 hours and a large out-door area with secure and safe storage for your vehicles.
If your car has broken down or you have a flat battery or tyre, call us. If you've locked your keys in your car or run out of petrol, call us then too.